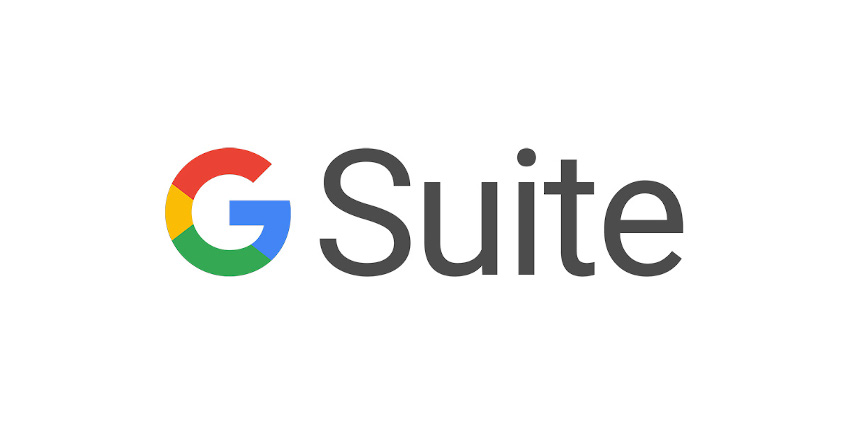 The postale.io Alternative to The Discontinued G Suite Legacy Free Edition
Google recently announced they would soon put a stop to their G Suite legacy free edition, initially created when they stopped offering free G Suite accounts back in 2012.
Users of that edition are thus faced with the choice of either upgrading to Google Workspace or leave to another domain email provider.
This has left many people looking for alternatives, as Google Workspace's pricing can be pretty hefty, especially for small organizations.
For people in this situation we present postale.io as a well-suited solution.
TL;DR

postale.io is one of the cheapest domain email services out there (much cheaper than Google Workspace in particular), is super easy to use, works with the free version of Gmail, and offers a free 1 month trial with no credit card required.
Reason 1: Low Cost
Tiny Prices
Considering the legacy free edition was, well, free, cost may understandably be an important factor here. You probably don't want to go straight from free to expensive.
While postale.io is not free, it is one of the cheapest domain email service out there. Its pricing is very (very) low. Google Workspace on the other hand, is one of the most expensive.
The entry plan at postale.io starts at $1 per month, for 3 mailboxes + 2 aliases. This alone costs at least $18 per month with Google.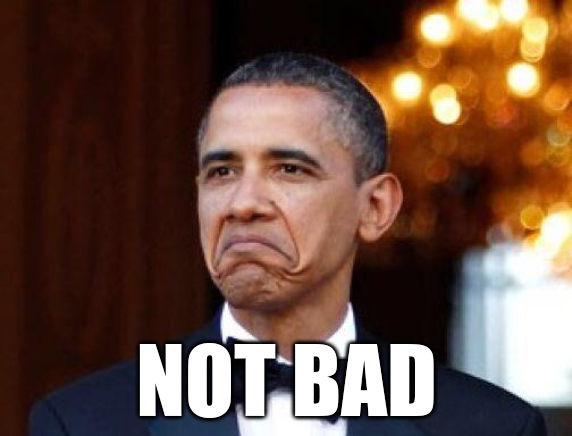 The tradeoff is a lower storage per mailbox (1GB on postale.io's entry plan, vs 30GB on Google's one).
However, If you need more space postale.io's plans easily scale to hundreds of mailboxes with up to 20GB per mailbox, still at a low price. For instance at $10/month you get up to 50 mailboxes and 50GB in overall storage.
That's plenty for most people, and probably for you as well unless your mailboxes take dozens of gigabytes of storage each. If they do though, Google's offer may be more suitable!
Flat Rates
Another major difference here is in flat rates vs per mailbox rates. Google charges you per mailbox, so the cost can skyrocket pretty quickly, especially since a single mailbox costs $6/month on their lowest plan.
In comparison, postale.io offers flat rates. A new mailbox doesn't cost you anything more, as long as you stay under the limit of your plan.
The flat pricing model is great to keep costs in check and avoid runaways. Every month you know exactly how much you pay and that it stays the same.
Cost Comparison
It's always interesting to compare the per mailbox and per gigabyte costs, independently of the pricing model.
| | Price per mailbox | Price per gigabyte | Gigabytes per mailbox |
| --- | --- | --- | --- |
| Google | Starter | $6 | $0.2 | 30 |
| Google | Standard | $12 | $0.006 | 2000 |
| Google | Plus | $18 | $0.0036 | 5000 |
| | vs | vs | vs |
| postale.io | Base | $0.33 | $0.33 | 1 |
| postale.io | Premium | $0.2 | $0.1 | 2 |
| postale.io | Premium Plus | $0.2 | $0.2 | 1 to 20 |
By far postale.io is the winner regarding cost per mailbox, being 18 to 90 times cheaper on that front.
On the other hand Google is better on the per gigabyte cost, being 1.65 to 55 times more attractive on that level.
For the vast majority of people, this makes postale.io vastly more cost effective, since:
Most people need multiple mailboxes.
Most people don't need a high number of gigabytes per mailbox.
In fact, most mailboxes out there weight way less than a single gigabyte. From time to time though a mailbox requires something like 10 or 20GB. But even in that case postale.io is more attractive if multiple mailboxes are needed.
Examples

A freelance web developer needs 2 business email addresses: a mailbox andy@webhandyman.com and an alias contact@webhandyman.com.
postale.io = $1/month (Base) | Google = $6/month (Starter).

A family of 6 wants a domain email address @thejohnsons.com per family member.
postale.io = $5/month (Premium) | Google = $36/month (Starter).

A start-up marketing company with 2 employees needs a 20GB email address per employee (they often attach large files to their emails), a general purpose contact address for the company, and a B2B contact address.
postale.io = $10/month (Premium Plus Small) | Google = $24/month (Starter).

A company with 150 employees needs 160 email addresses (one per employee and one per department).
postale.io = $200/month (Premium Plus Large) | Google = $960/month (Starter).
Google offers gigantic storages per mailbox (30GB to 5TB) because that storage is actually shared between multiple applications, not just emails. Google Workspace is a whole suite of services, including Google Drive, a shared cloud drive for which a large storage limit is required.
However, those other apps are also available for free with a relatively high storage already (via a free Google account), reducing the need for the paid Google Workspace suite.
Reason 2: Easy to Use
Another major reason why you might want to choose postale.io as an alternative to G Suite's legacy free edition is its ease of use.
Creating an account takes about a minute or two including the DNS verification step, and the admin interface is very straightforward. You'll recreate all of your domain email addresses very quickly without effort.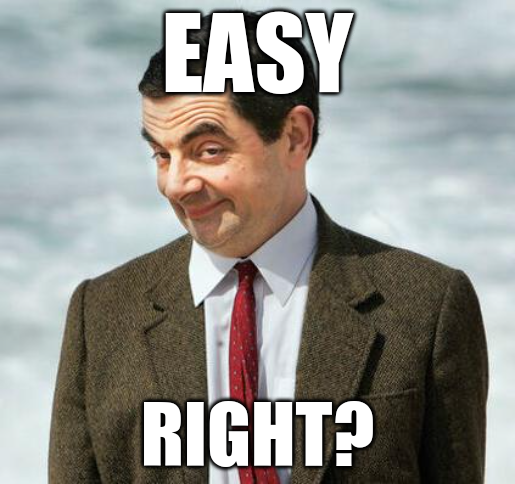 Don't just trust us, have a look at the users reviews! Some of the most commonly mentioned features include ease of use of the service, low prices and excellent customer service.
This is not a coincidence: low costs and ease of use have been the main goals of postale.io from its very beginning. A solid support is of course part of that positive user experience.
Reason 3: Gmail Compatible
Users of G Suite's legacy free edition often use Gmail as their main mail app, and may not want to change that.
This is very understandable, especially since Gmail is such a neat mail app. We love it too. 🙂
Well the good news here is that postale.io is compatible with Gmail. You can very easily add your domain email addresses created on postale.io to your free Gmail account, and send/receive emails with it from there.
Have a look at our post How to Use Your Domain Email Address on Free Gmail. The crux of it is: go to Gmail > Settings > See all settings > Accounts and imports, and follow the steps.
Reason 4: Free Trial Without Credit Card
We are obviously biased in this post, and you should definitely make up your own mind about the service.
That's why the free trial is there! It literally costs you nothing to create an account and start using the service, apart from a few minutes of your time.
Importantly, the free trial doesn't require a credit card, and it lasts for a month. Have a go at it!
Tip

You don't have to do anything special to benefit from the free trial, all new accounts start on it by default.
Reasons to Instead Prefer Google Workspace
Despite the many advantages of postale.io, there are, of course, good reasons to instead prefer Google Workspace.
Crazy Storage Needs
As we said, Google Workspace offers huge storage spaces at a small price. If you need dozens and dozens of gigabytes per mailbox, you may find that Google Workspace is a better fit.
Other Google Apps
The other, and probably first, reason an organization may favor Google Workspace is its whole suite of software. This is in fact why Google Workspace provides so much storage in the first place.
Google Workspace indeed includes not just domain emails, but also Google Drive, Google Calendar, Google Meet, Google Sheets, and so on.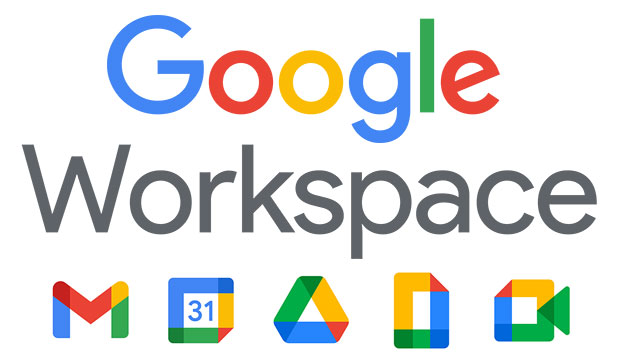 That suite is already available for free via a simple Google account, but some organizations may prefer the control, increased storage capacity, and group aspect of the paid version.
This is perfectly understandable, and is a legitimate reason to choose Google Workspace. In this case, it makes sense to use its domain email service component, rather than choosing another domain mail service.
How to Migrate
After a thorough evaluation, you're convinced that postale.io is the right alternative for you. How to migrate now?
Well, lucky for you we wrote an entire article on the subject: 3 Easy Ways to Migrate Business Email Addresses Between Services.
If you don't feel like reading that, basically: after recreating your domain email addresses on postale.io, use imapsync (recommended) or exports/imports to copy the emails of each of your G Suite user to its corresponding mailbox on postale.io.
Any questions or difficulties? Drop us a quick email at support@postale.io, we'll be happy to help if we can!
What Do You Think
User feedback is super important to us. What's your opinion on this article?
Are we making a fair comparison between Google Workspace and postale.io? Is the latter a good alternative for users of G Suite's legacy free edition? Looking forward to discuss with you!
Related Posts
Have you been trying to create a domain email address and find the process cumbersome and/or the service unreliable? Have you had difficulties doing it for free or at a low cost while still having all the basic features anyone needs like the ability to use any mail app? Well, you're not alone! I have…

Performing a migration between email services is often a source of pain and frustration, especially for business owners. Some mail providers provide custom built migration tools, but that's not always the case; Or these tool may not support migrating from any mail service, or may not work as intended. And when no such tool is…